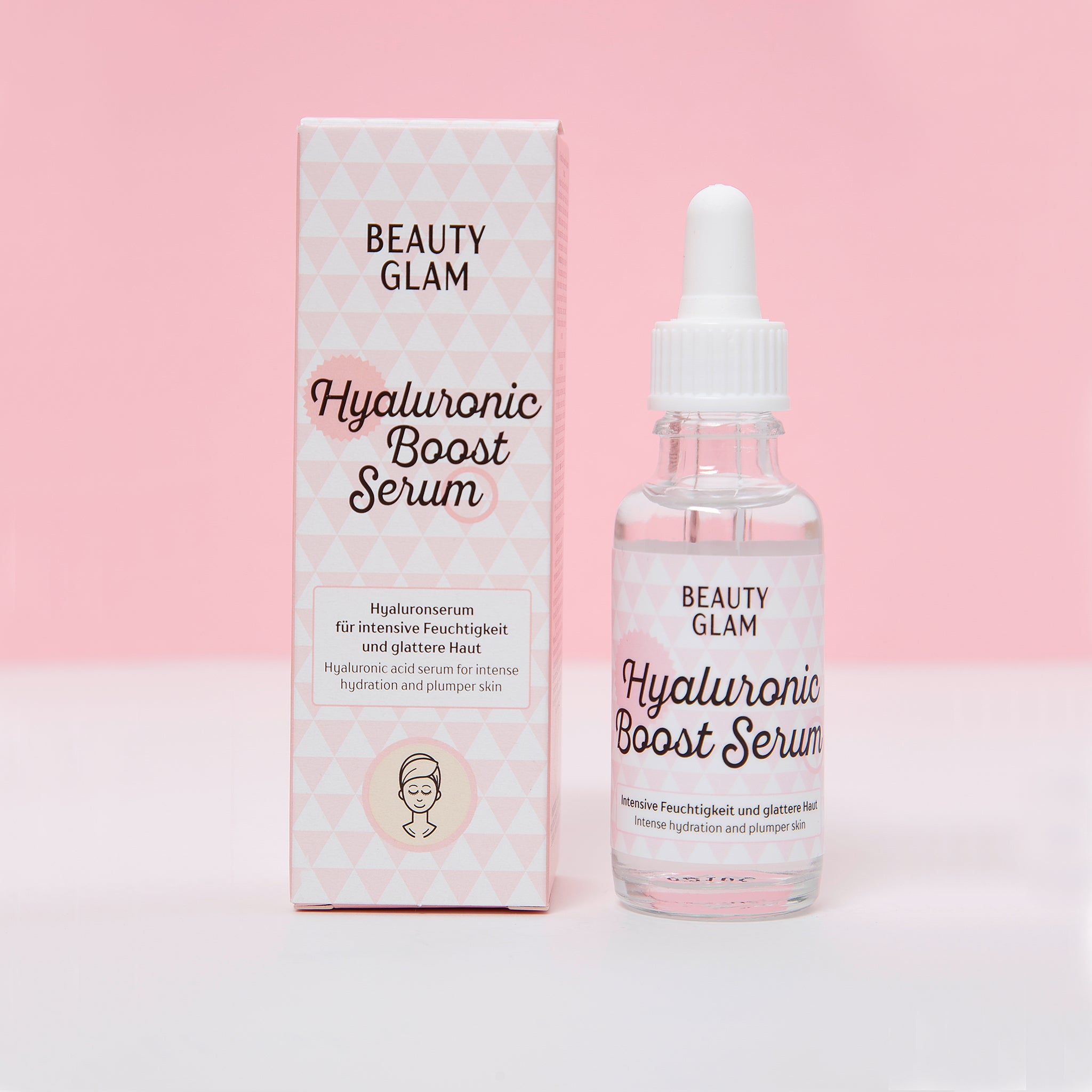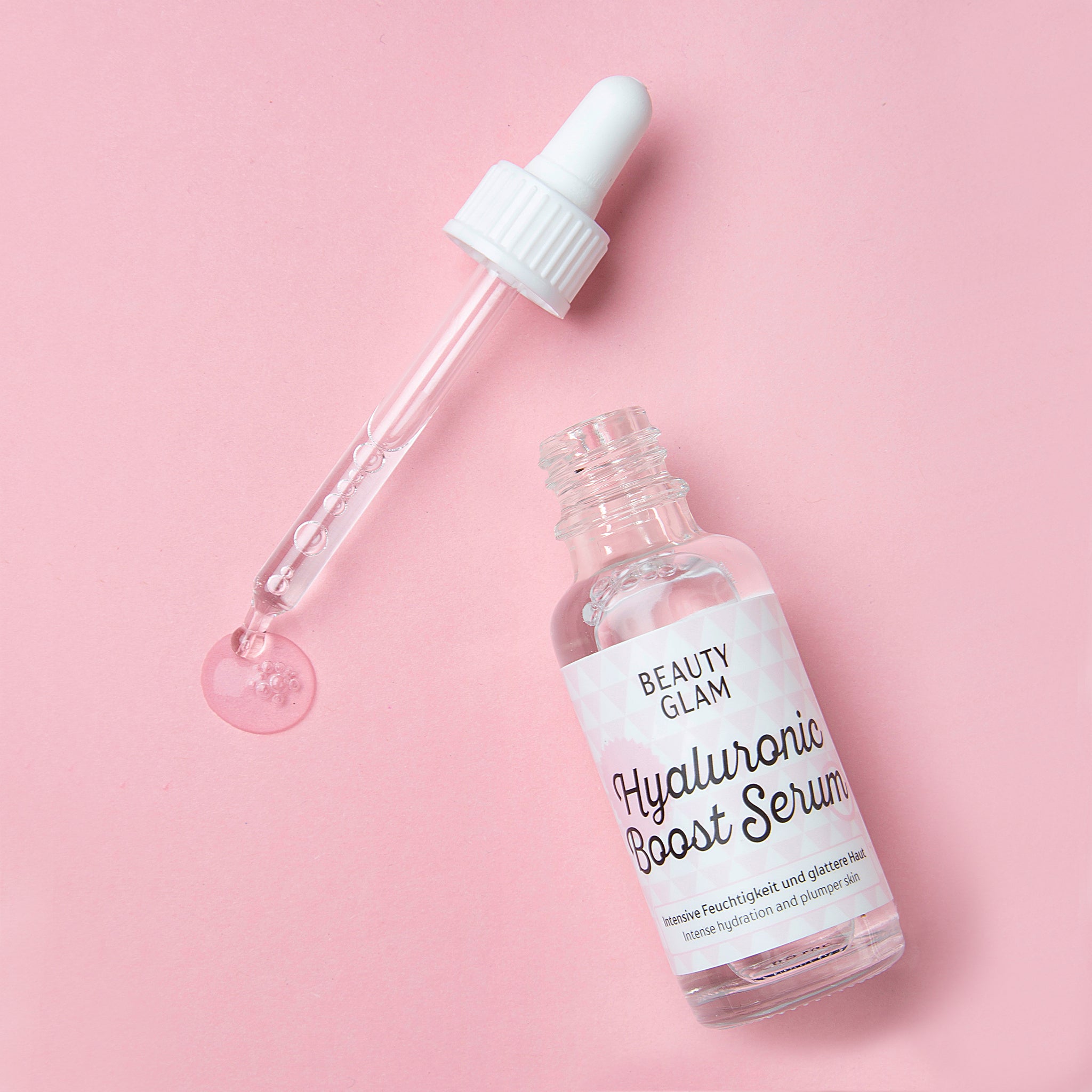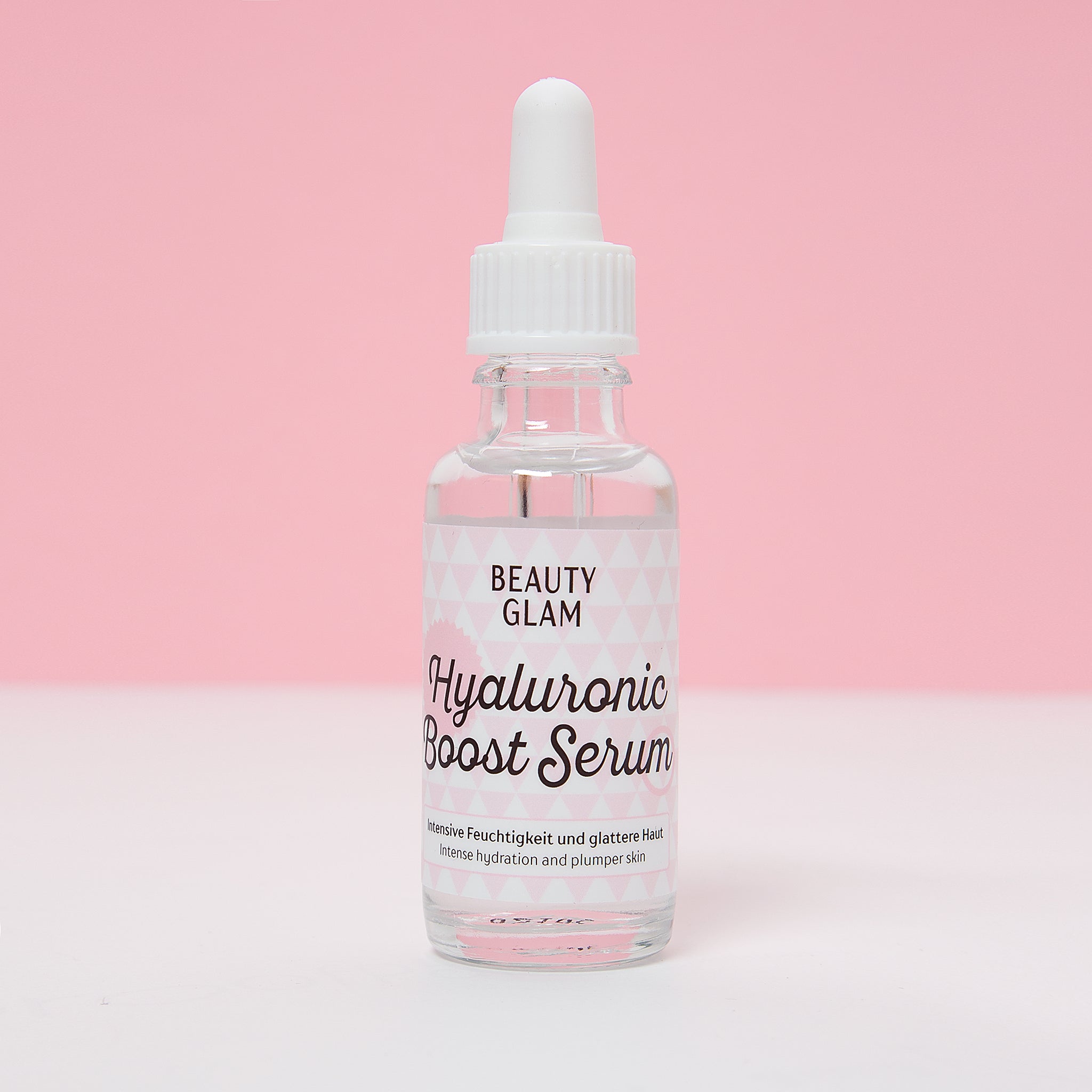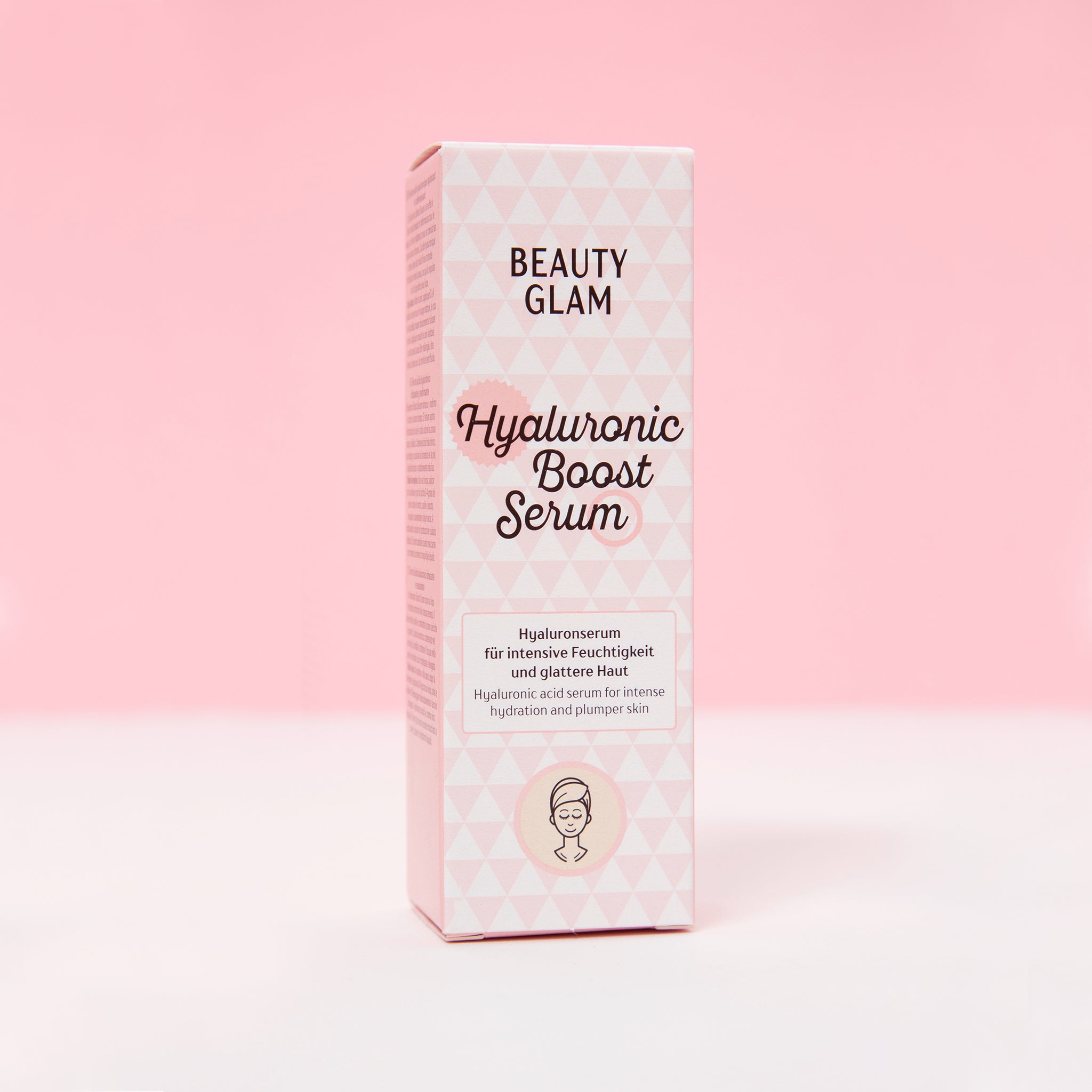 €9,99
Sale

• Save
Unit price
€333,00
per
l
Each
Delivery time: 2-3 working days
Skin Type: Dry Skin. Normal skin. combination skin. anti age. pre age
Routine: day and night care.
Benefits: 100% vegan. Without silicones and artificial colors. Perfume free. Dermatologically tested and rated "very good".
ALL ABOUT Hyaluronic Boost Serum
Hyaluron-Serum für einen leuchtenden Glow
Frischer Teint in Sekundenschnelle: Das feuchtigkeitsspendende Serum mit hoch konzentrierter Hyaluronsäure gibt trockener Haut den Extrakick Feuchtigkeit. Für eine pralle, seidig-zarte Haut!
Pflegendes Serum mit hoch konzentrierter Hyaluronsäure
Versorgt die Haut den ganzen Tag über mit Feuchtigkeit
Anti-Aging-Effekt: Beugt kleinen Fältchen und Linien vor
Verleiht der Haut einen strahlenden Glow
Polstert die Haut optisch auf
Das leichte Serum ist der perfekte Helfer, wenn deine Haut mal eine kleine Durststrecke hat. Die enthaltene Hyaluronsäure spendet intensive Feuchtigkeit, indem sie mit dem hauteigenen Keratin reagiert und eine dünne Schutzschicht auf der Haut bildet. So bindet sie die Feuchtigkeit und baut Reserven direkt unter der Hautoberfläche auf, ohne dabei die Poren zu verstopfen. Das Ergebnis: Der Teint strahlt wieder prall und rosig, die Haut gewinnt ihre Elastizität zurück und kleine Fältchen werden optisch aufgepolstert.
Anwendung
Das Serum ist der Zwischenschritt zwischen Reinigung und Tages- oder Nachtcreme. Ein paar Tropfen auf Gesicht, Hals und Dekolleté (wird viel zu oft vergessen!) geben, sanft einmassieren und kurz trocknen lassen. Danach deine Lieblingspflege auftragen. Für die Extraportion Feuchtigkeit mische das Serum in Cremes, Lotionen oder dein flüssiges Make-up.
Inhaltsstoffe
AQUA, SODIUM HYALURONATE, PANTHENOL, PHENOXY- ETHANOL, ETHYLHEXYLGLYCERIN